This shot concludes Today's Frank, Vol #1
That's right one and everyone, the above statement implies the future publication of a "Vol 2".
                                               Vol #2 will begin publication Monday Feb. 3
Thanks to all of you who have contacted me about this project. I was (am) mulling over a few other projects but decided to just go on ahead with this. Frankie's up for it and so am I. This project is being published on facebook also, 1 shot a day with a link to my portfolio site to see the series. *
                                    Please mark your calendars with a note to return to Franklandia February 3
*   facebook.com/phil.kline2
Pictured below is a shot of Frank and his sister Natasha (his other sister Nately was adopted soon after we agreed to foster the 3 pups). Here they are seen in peaceful repose. We got them from Mid America Bully Breed Rescue- they got them from a nice family who found then at a Kansas City Chiefs (professional 'Amsrican Football') pre game Ttailgate party. They were starving and mangey with abandonment, wandering around frightened amongst the beer and the bar-b-que and way too many people. They got better, as you can see. We couldn't give up Frank...
                                              In the rescue culture its lovingly called 'foster fail'.
                                               I call it ''...and i rescue you and you rescue me...''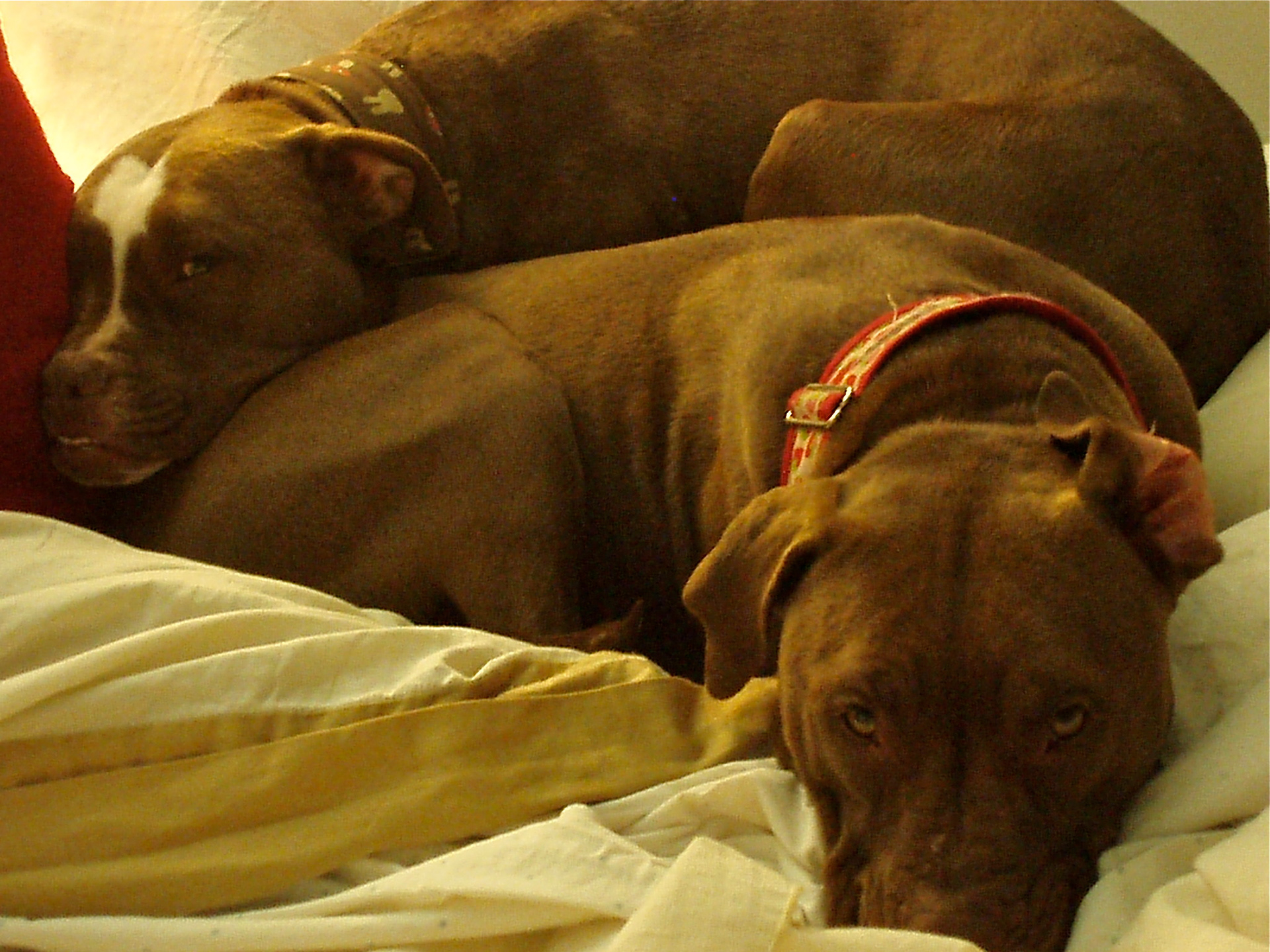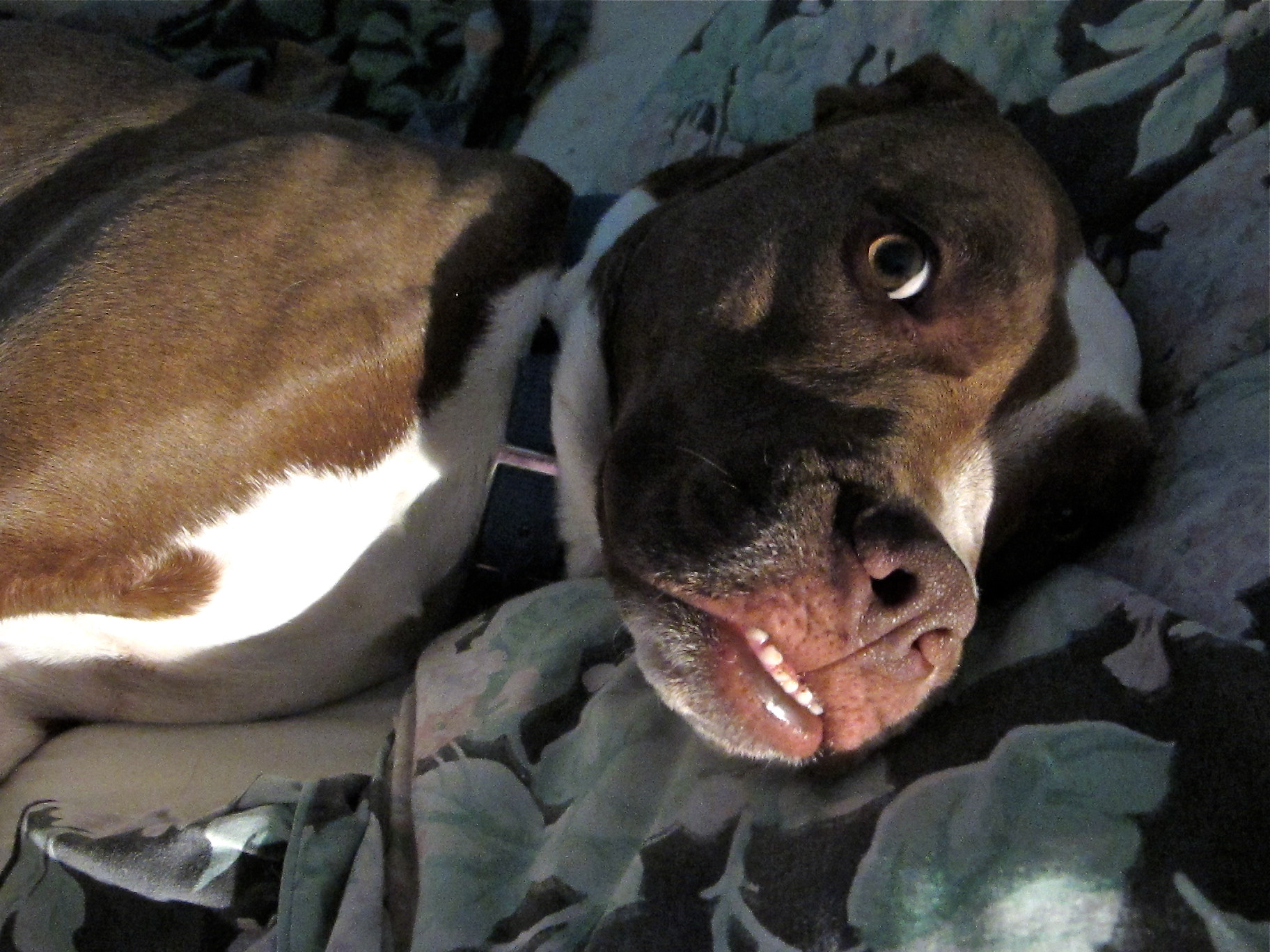 Tomorrow's 'Today's Frank' will be the final in the series.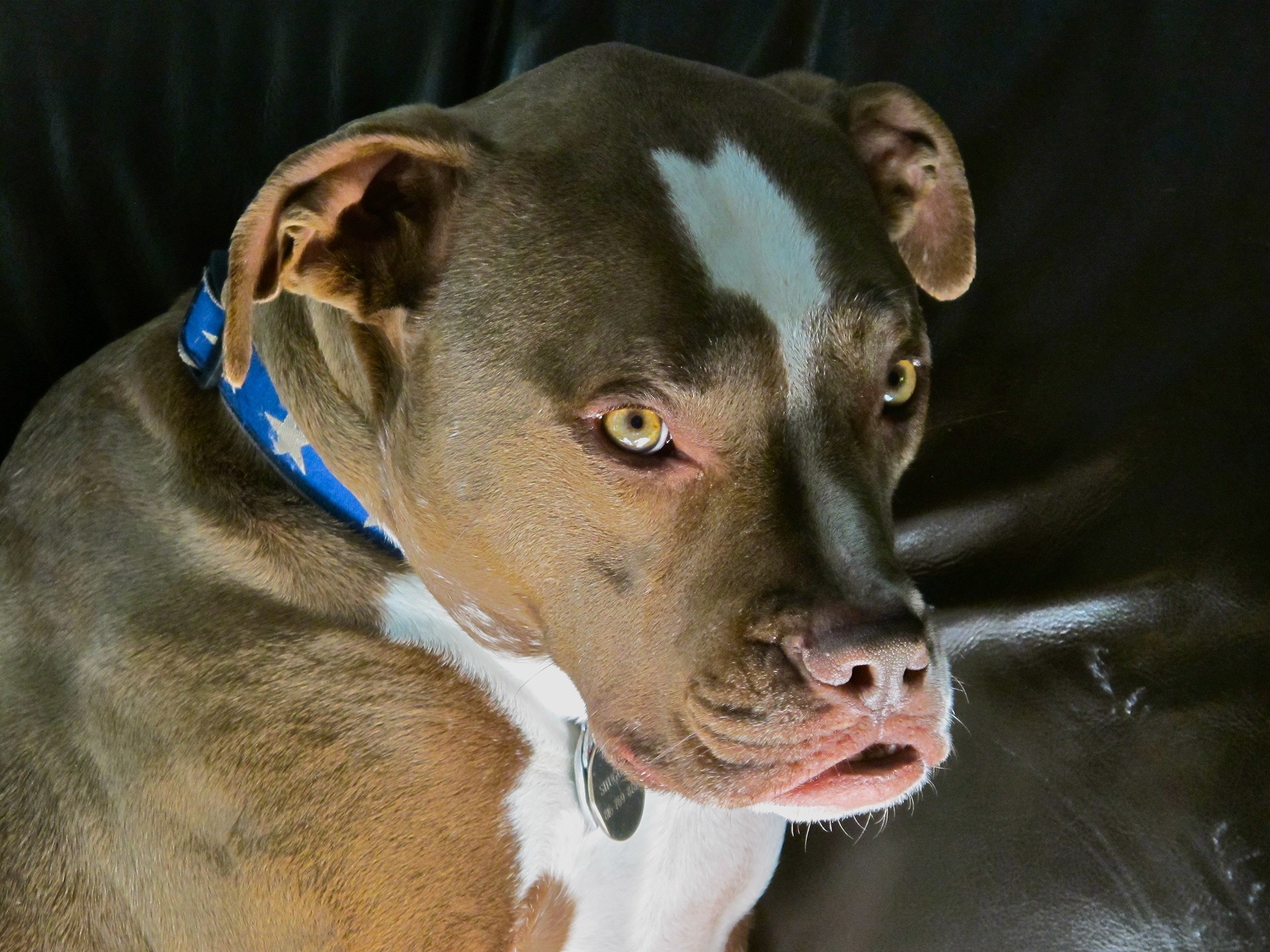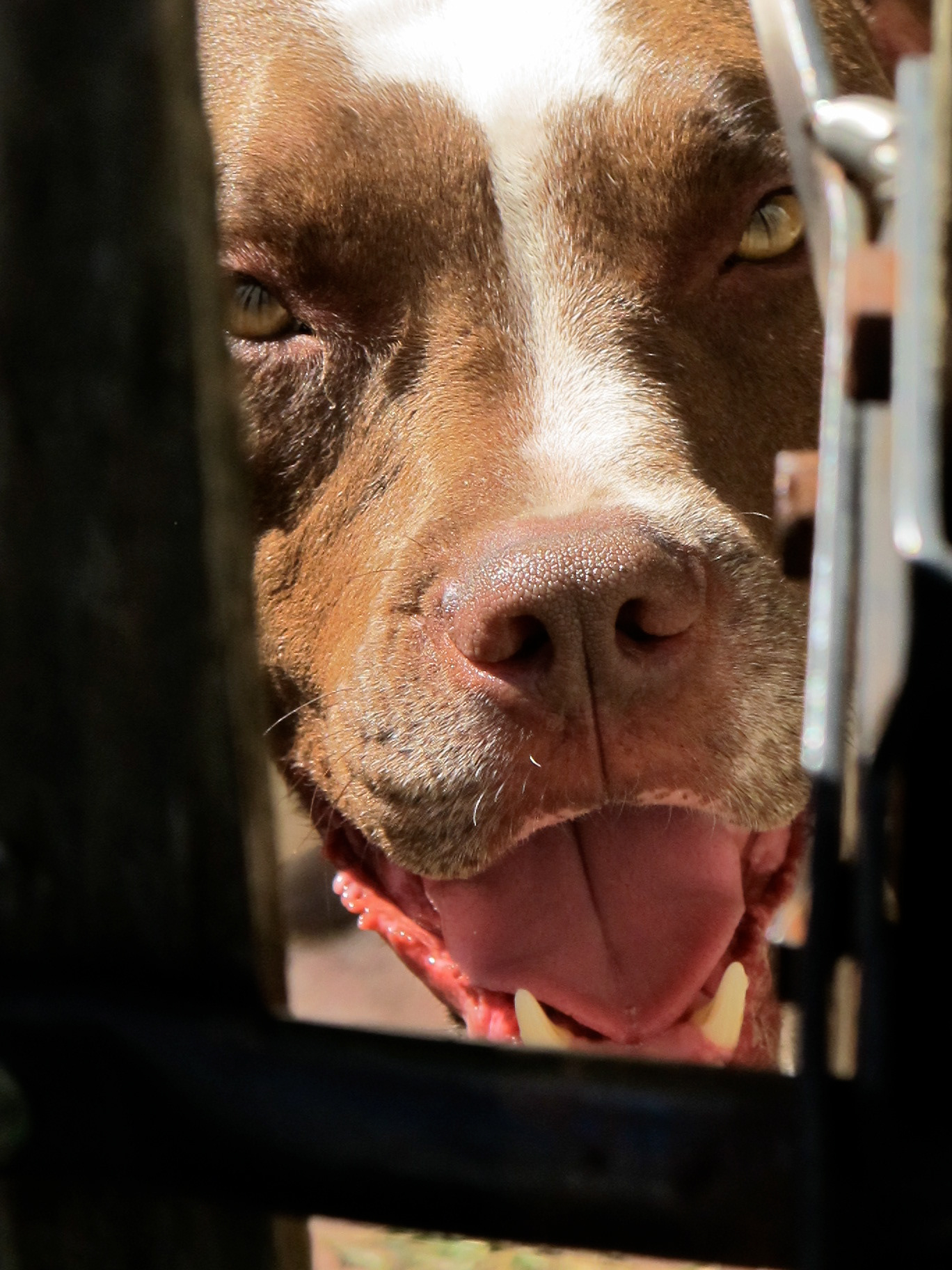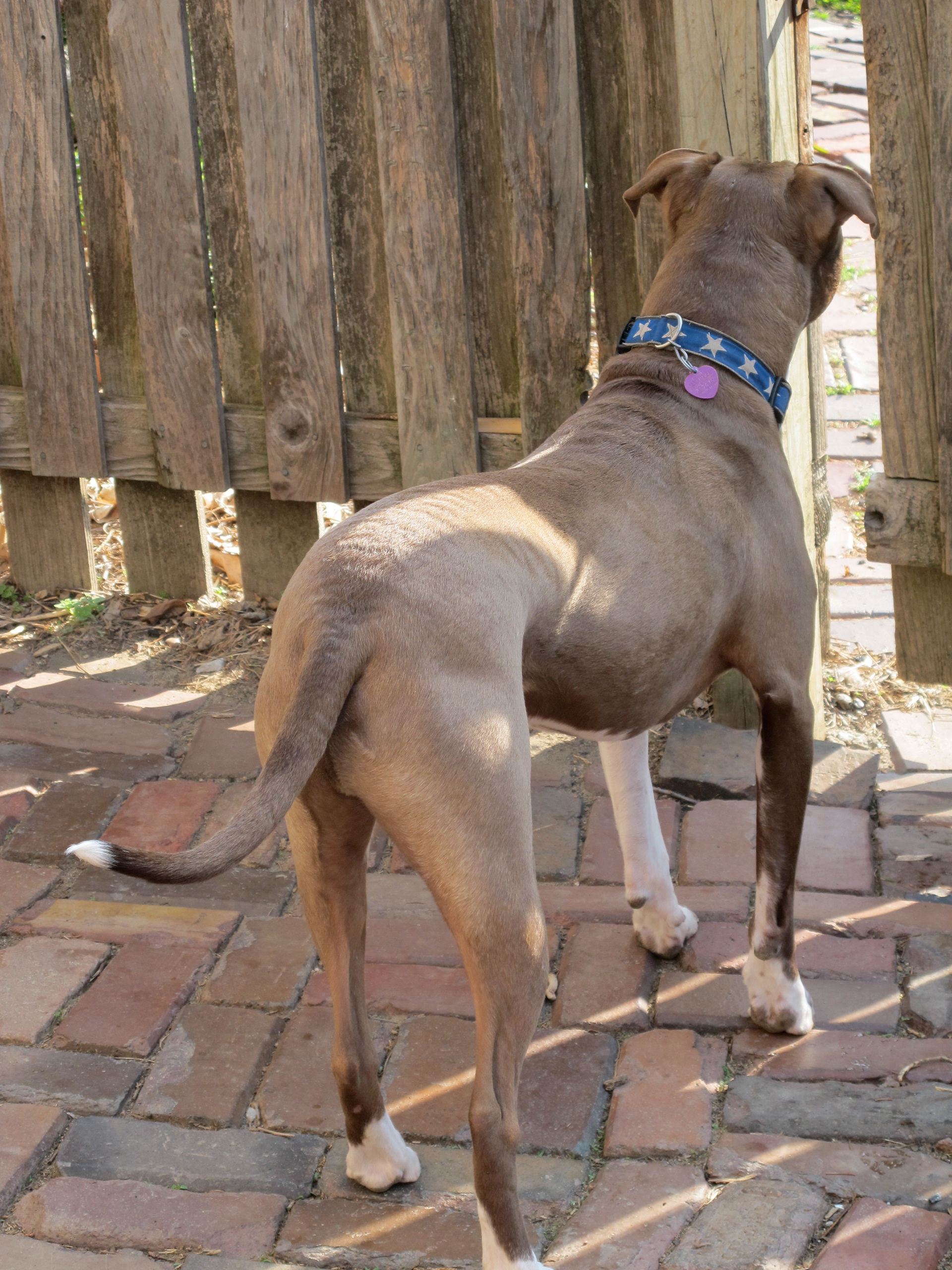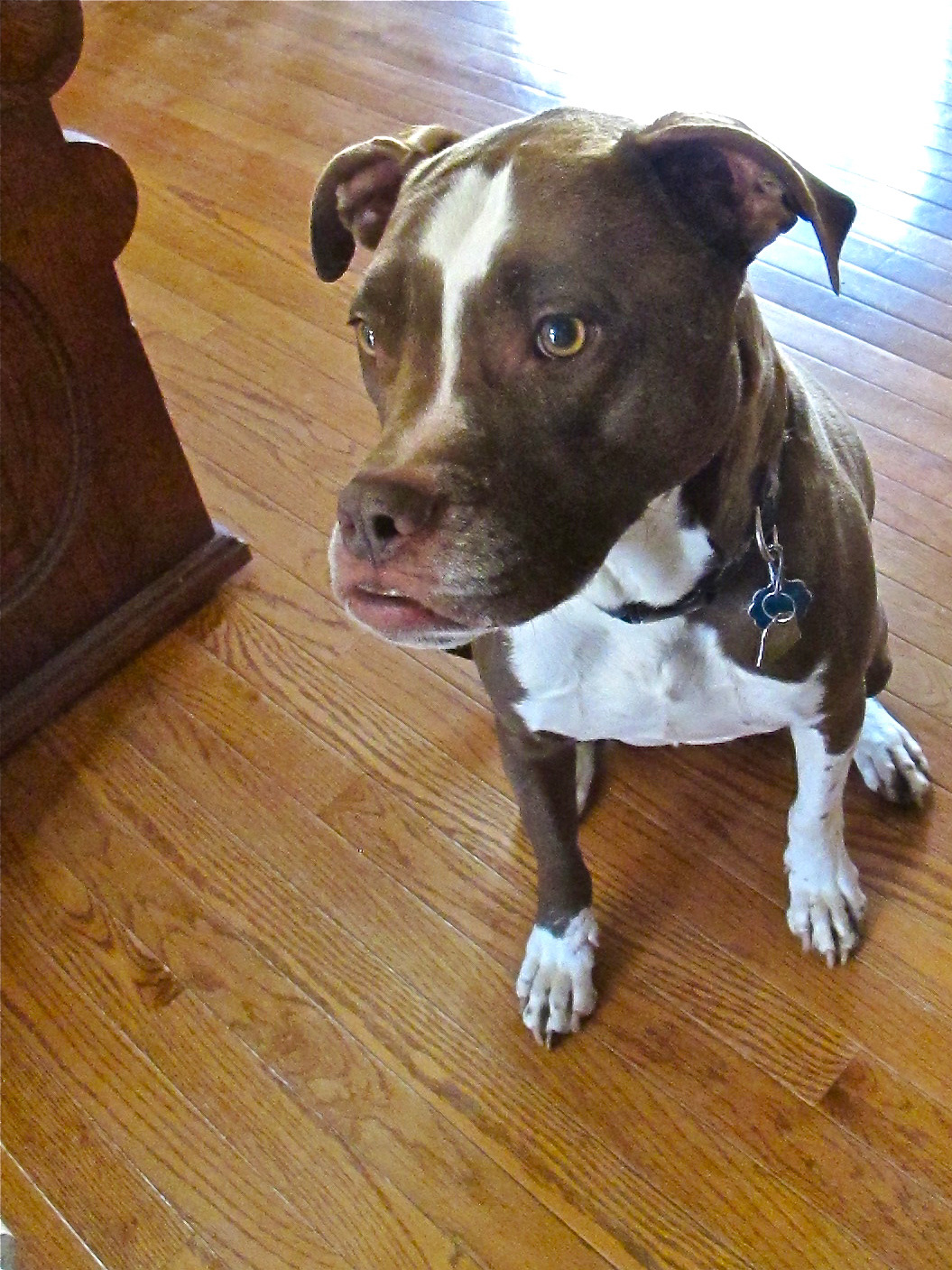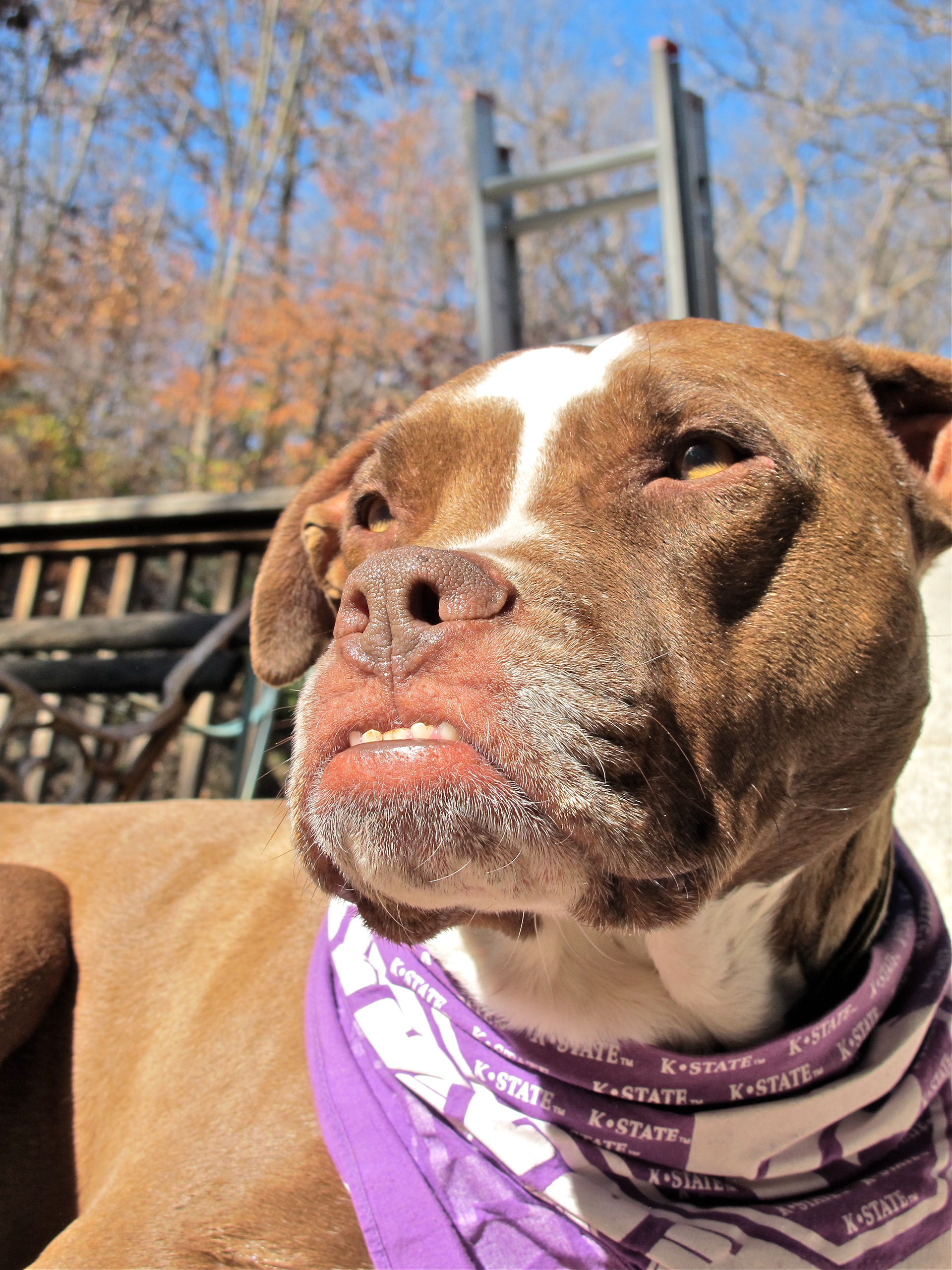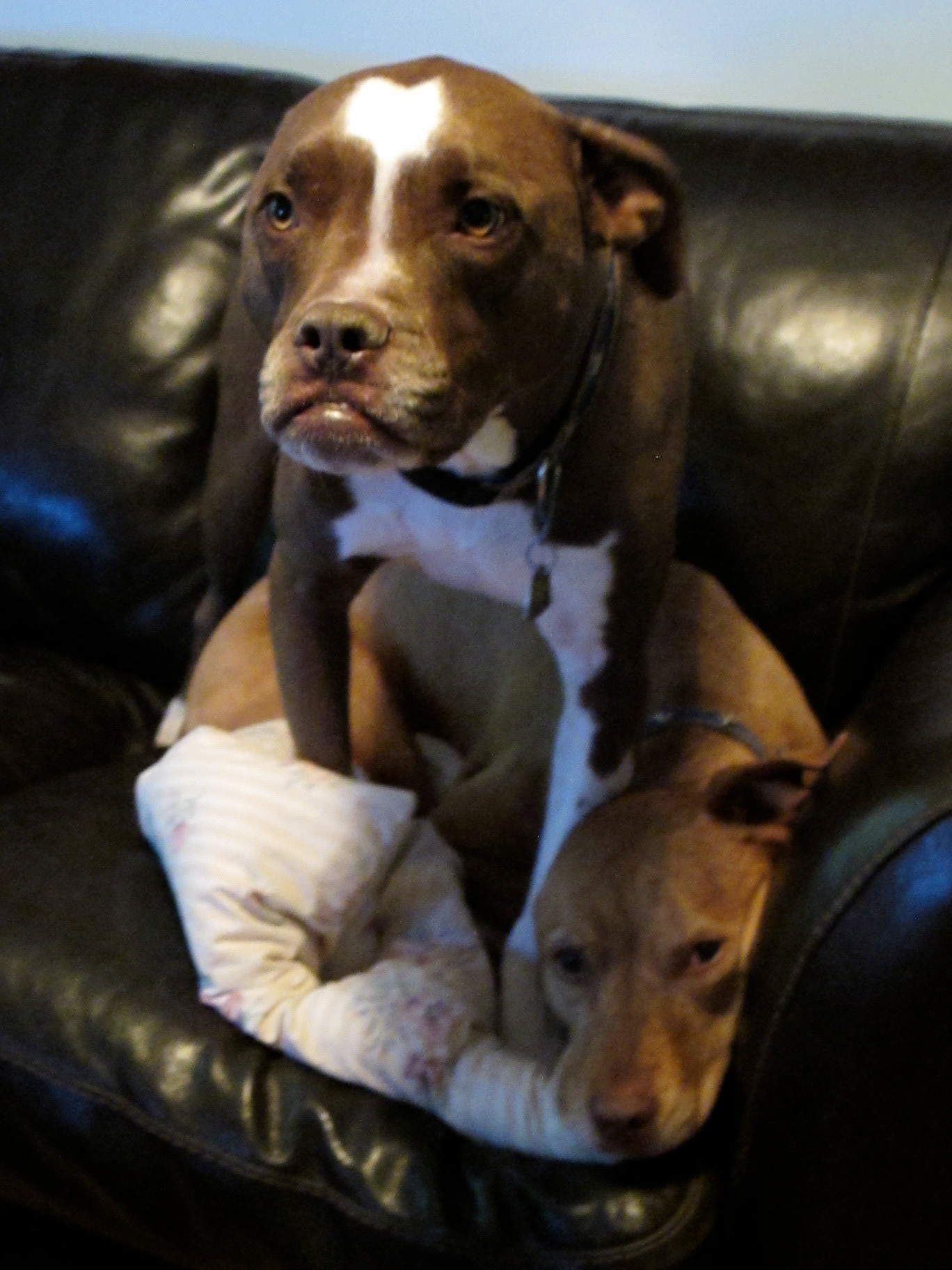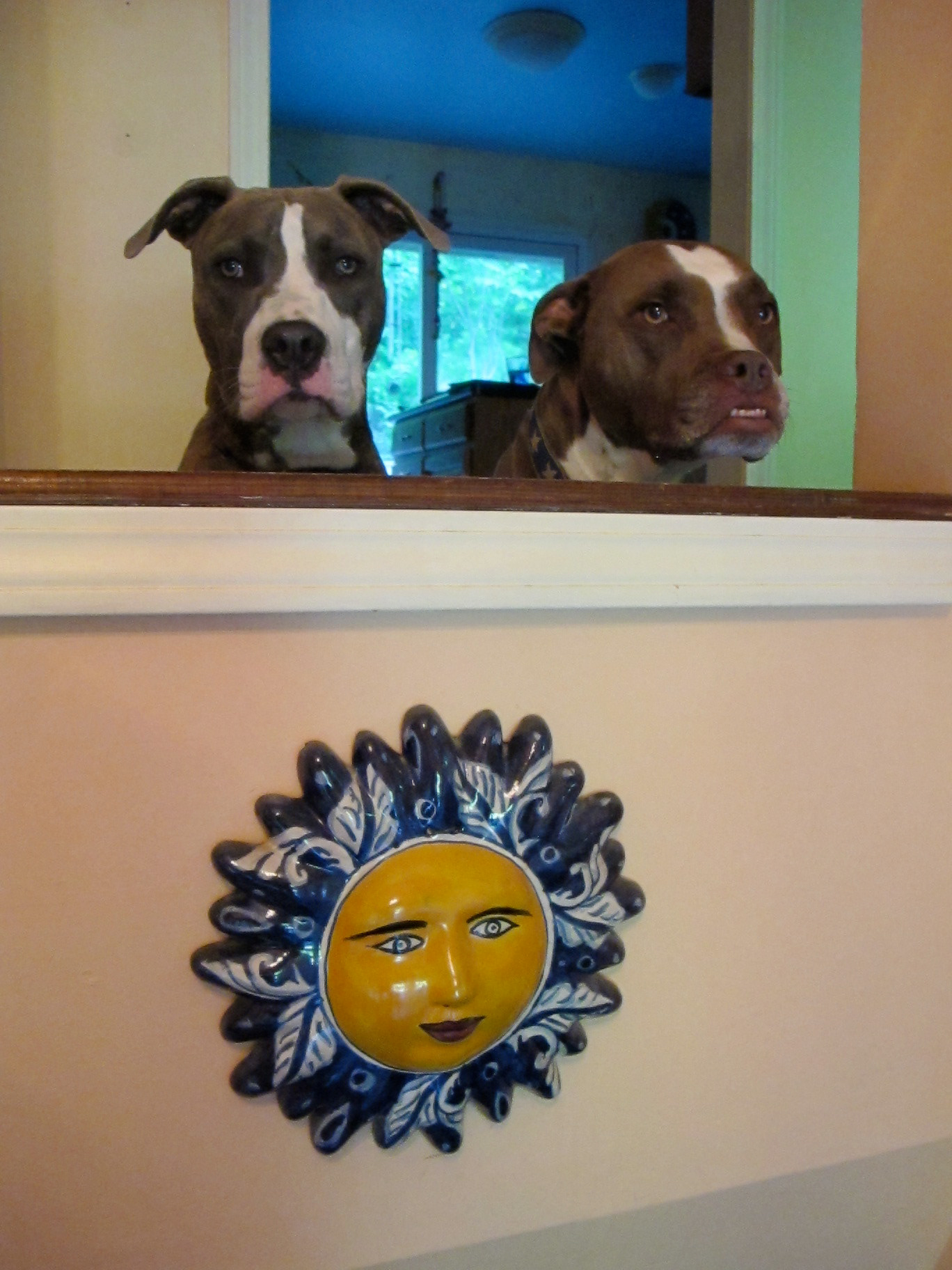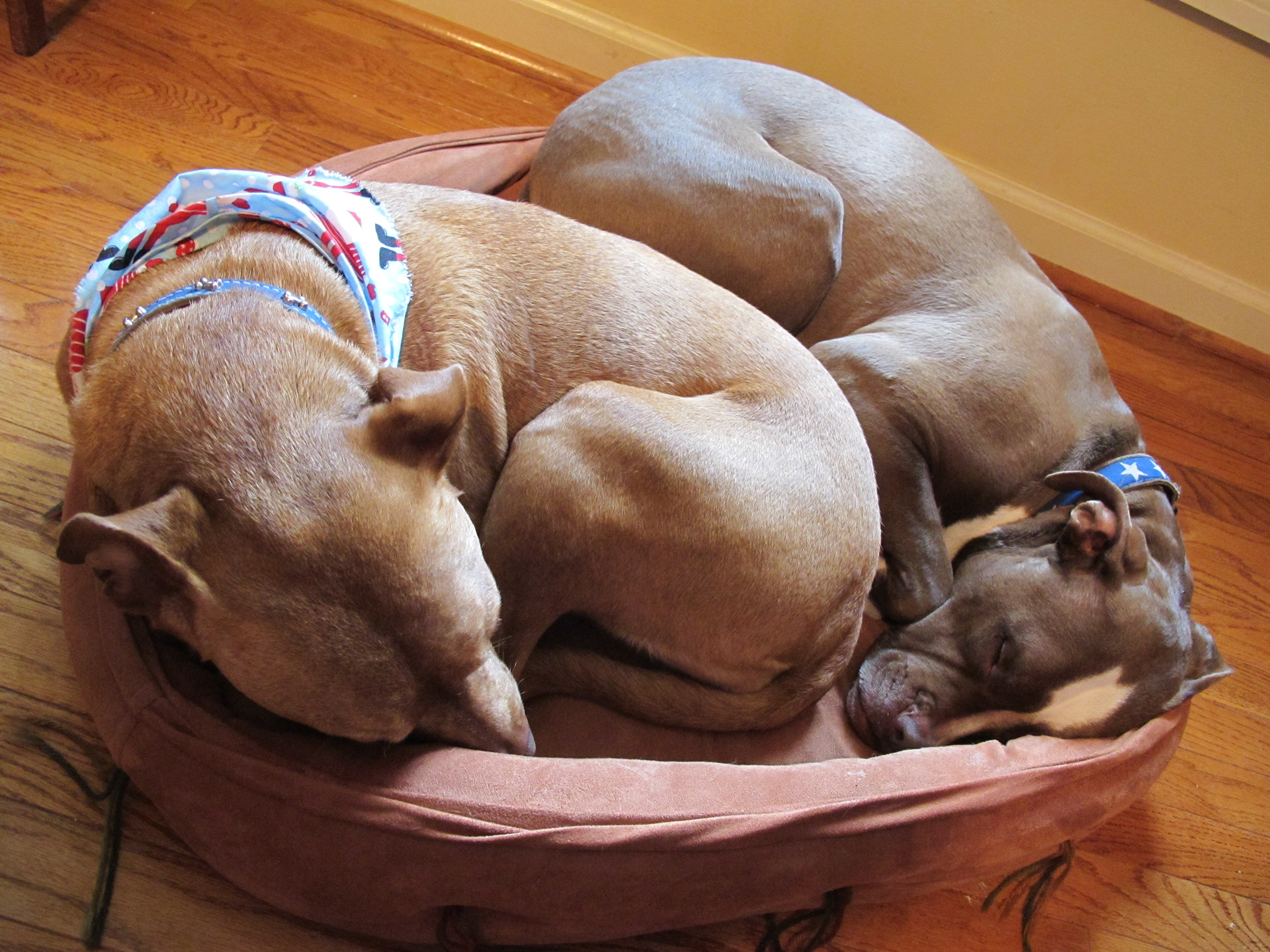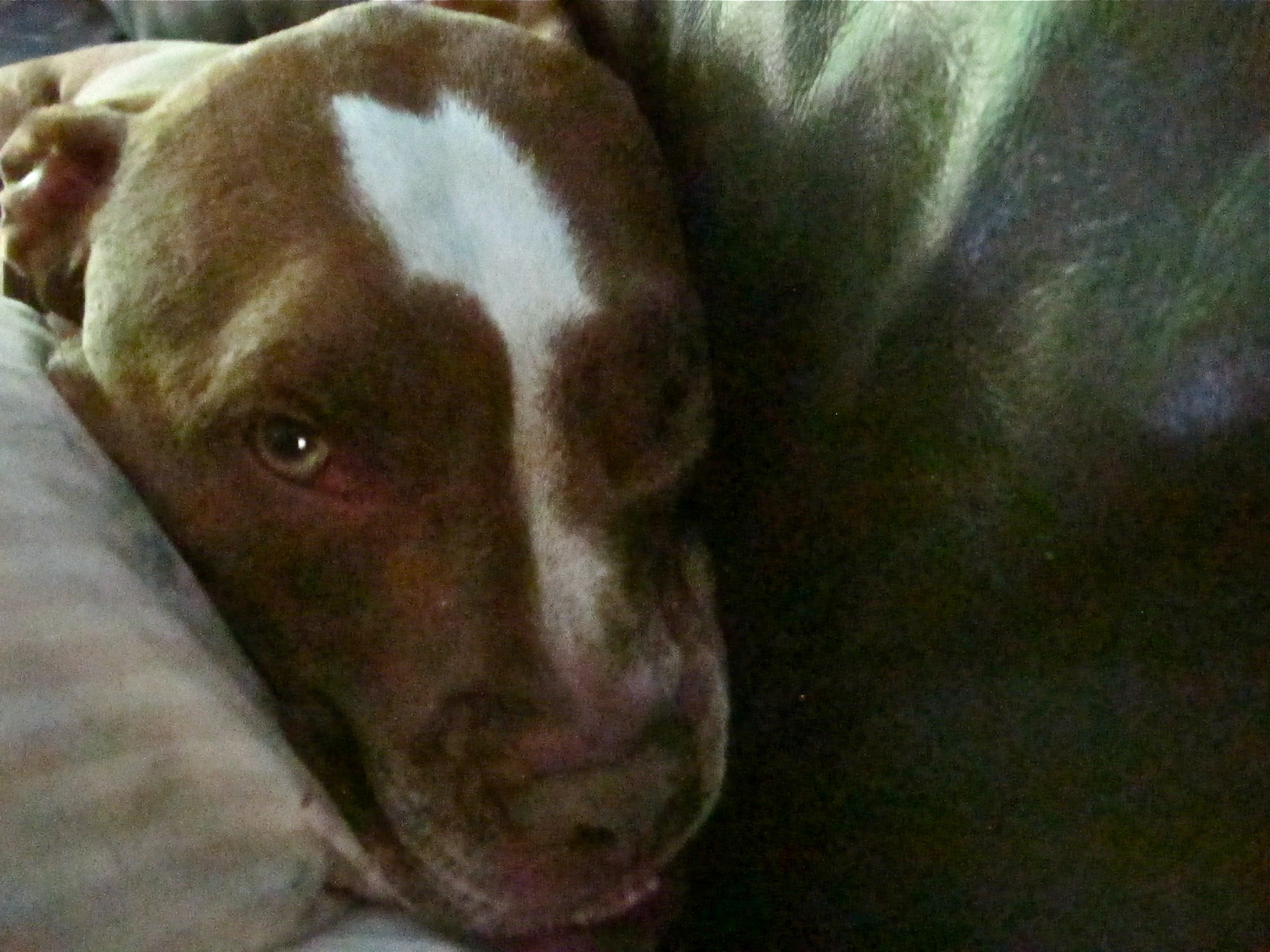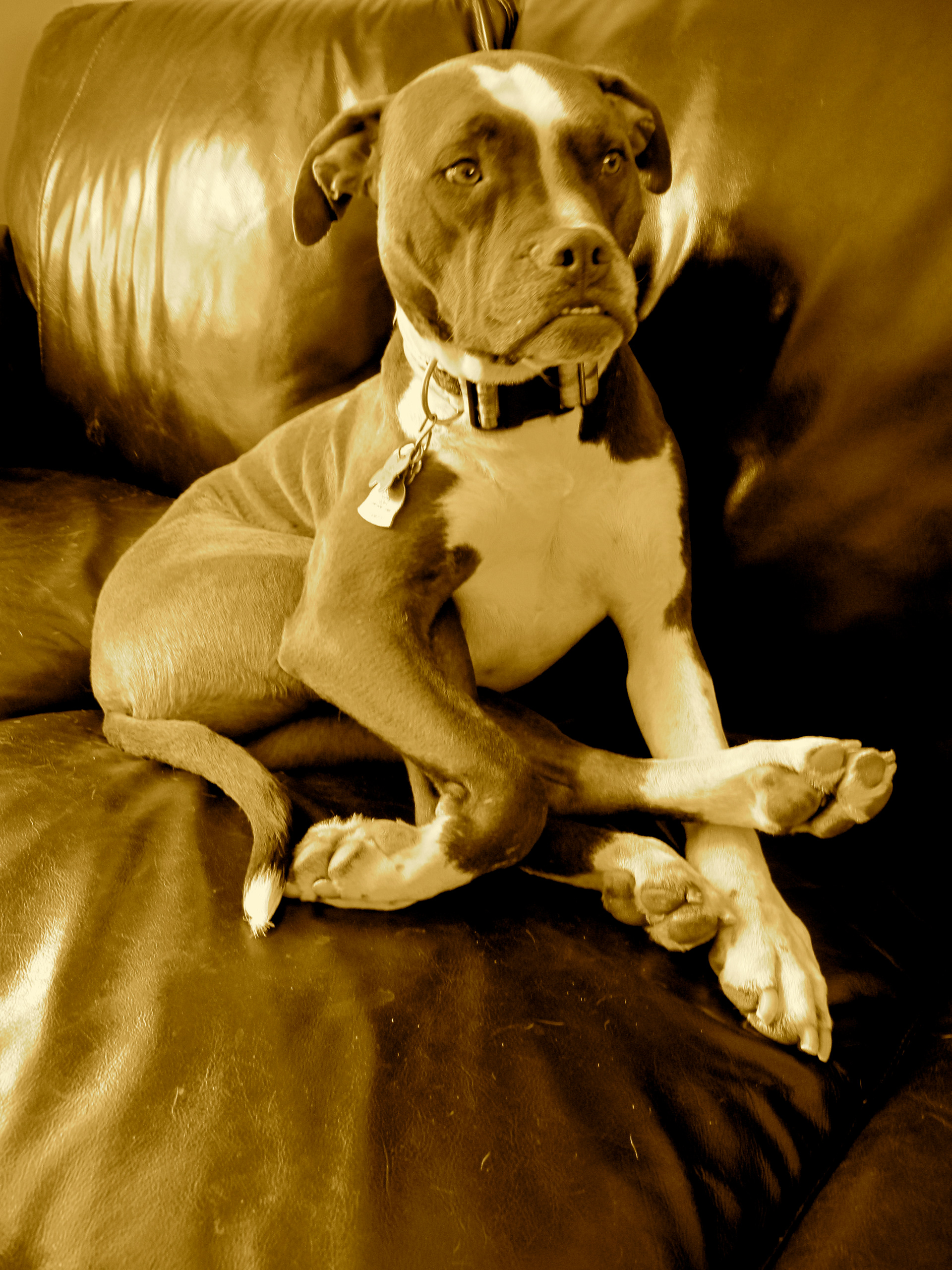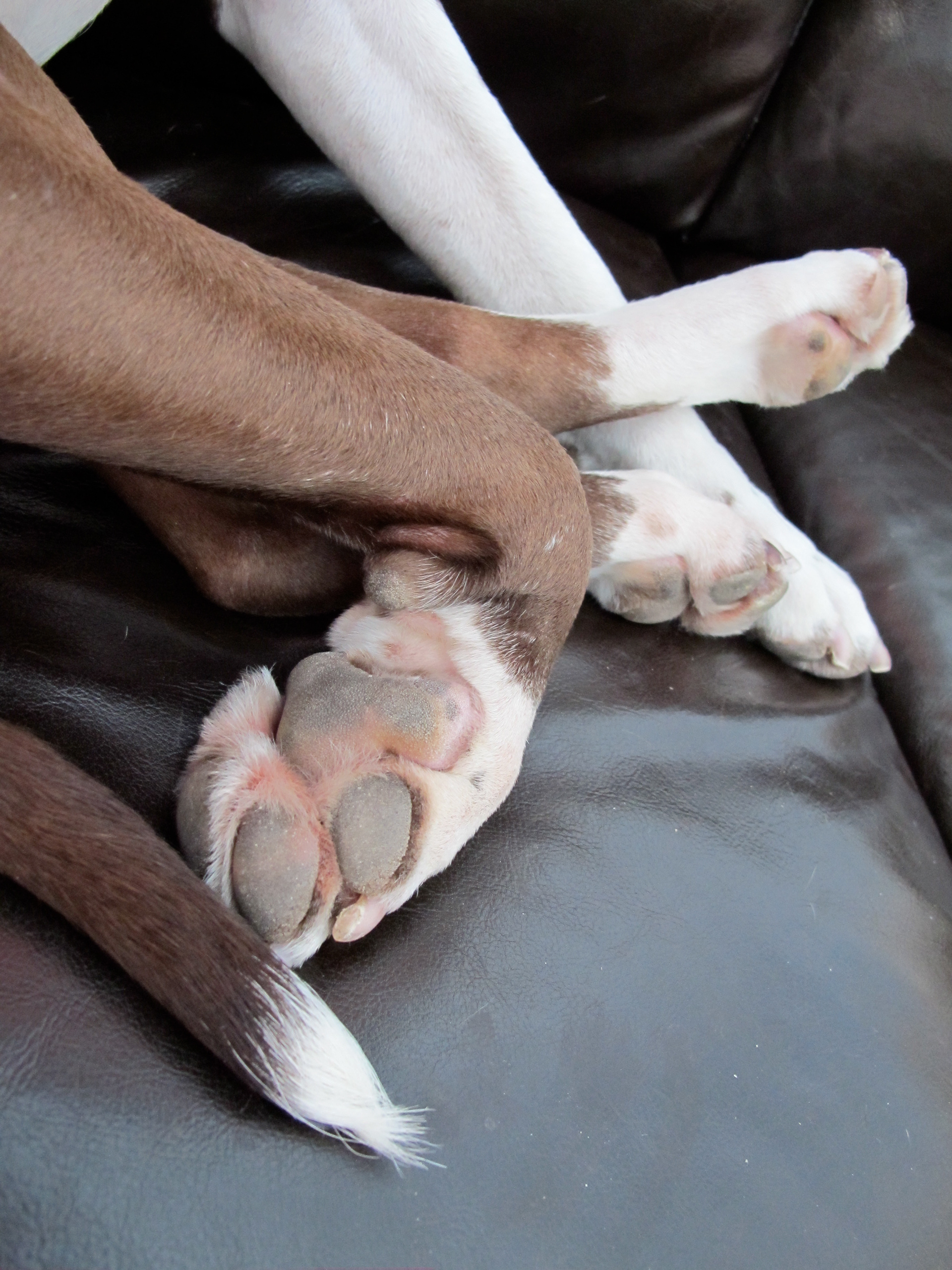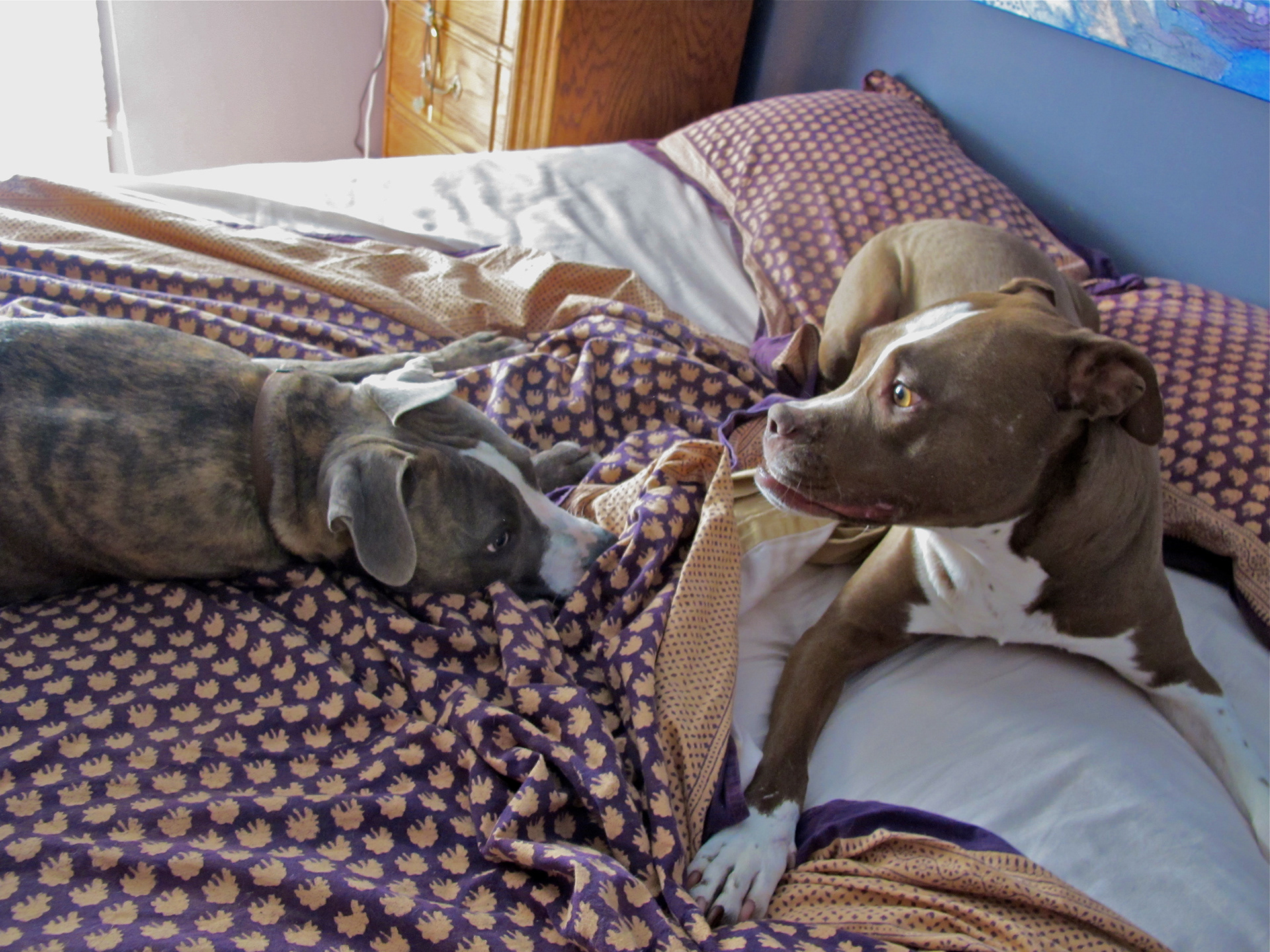 Frank and my son's dog Blu @ play on the bed